Romantic and Affordable Honeymoon Spots in Asia. Marriage is still the goal of life for some people. Therefore, when the time comes, all preparations are made as thoroughly as possible. From clothes, invited guests, wedding celebrations and no less important is the honeymoon.
Well, for those of you who are still unsure of where to go on your honeymoon destinations, here are five romantic places at affordable prices, the honeymoondestinationspro.com pick that may be your choice:
1. Gili Meno Resort Series, Lombok
The Seri Resort is located on Gili Meno, one of the remote islands of Lombok. Even if it looks luxurious and expensive, who would have thought that the price per night was still affordable.
For those of you who don't like crowds, this place can be an option. Because the atmosphere is calm and comfortable, of course, it will be your priority during your honeymoon. You and your partner can sunbathe like on a private beach and gaze out at the ocean without anyone being disturbed.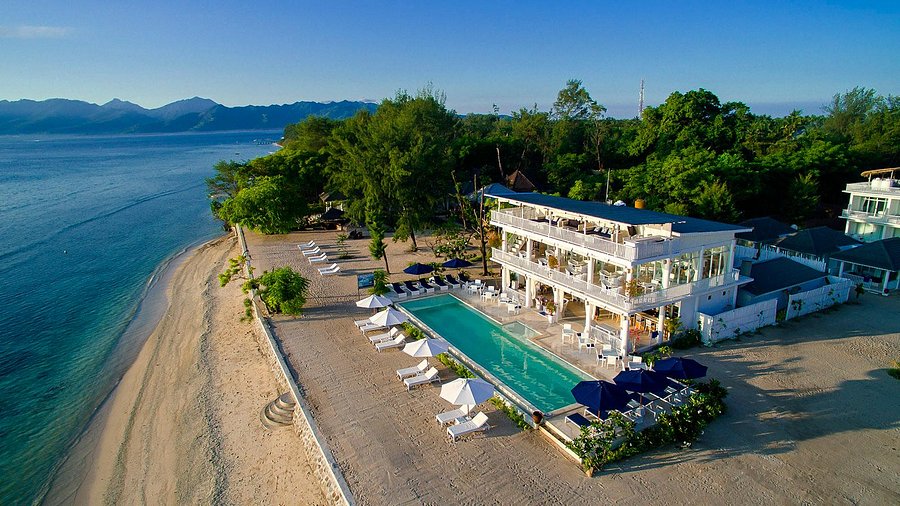 2. Ban Sainai Resort, Krabi
Ban Sainai Resort in Thailand, not only exclusive, but also not as expensive as in similar resorts. There are around 25 mini-bungalows in Ban Sainai, which are surrounded by a natural landscape – which gives it a "village" feel. The resort also has one of the best pool views with mountain views.
In addition to its own bathroom and standard amenities, each cottage has its own hammock so you and your partner can enjoy a quiet afternoon. A quiet afternoon with loved ones beside you is of course the right choice. The resort also offers a free shuttle service to and from downtown Ao Nang.
3. Avilion Port Dickson, Malaysia
Inspired by the Malay fishing village of Old World, this 5-star beach resort offers its guests the very best. Overlooking the Strait of Melaka, Avillion Port Dickson will amaze you and become the perfect romantic setting.
The resort offers a variety of facilities including three swimming pools, ocean views and a variety of restaurants with panoramic views. Imagine the scenery you will find as far as the eye can see.
4. The Chaya Resort and Spa, Chiang Mai
Still in Thailand, The Chaya Resort and Spa is suitable for couples who don't really like quiet and remote areas.
Located in the heart of Chiang Mai, you can also enjoy a variety of cultural arts in the city.
This resort is believed to be able to give you that perfect honeymoon feeling. The best honeymoon destinations you ever imagine.
5. Cabana Lipe Beach, Koh Lipe
Cabana Lipe Beach is located in the waters of Sunrise Beach in Thailand. This resort offers everything from villas with garden views to beachfront accommodations.
Take a stroll on Sunrise Beach, known for its clear waters. The clarity of the sea water and the romantic atmosphere of the beach offered will stun you and your partner in a warm embrace.
Can't wait to go on honeymoon right? Make your choice now and Enjoy the time. / Dy