Power Blackjack is a blackjack variant invented by Geoff Hall and distributed by Shuffle Master. Power Blackjack game can be found in casinos on the Las Vegas Strip. The game is also played in commercial card clubs in Washington state.
Some online casinos powered by WagerWorks also have Power Blackjack and Evolution Gaming has now released its own version of Power Blackjack as well. Splitting and doubling are two actions that make blackjack so much fun.
It is also the aspects of the game that give the player the greatest chance of winning. With Power Blackjack you get almost unlimited possibilities to split and double cards.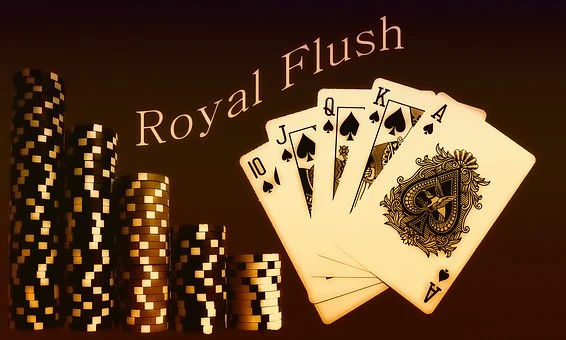 The Rules of Power Blackjack Game
Power Blackjack game is dealt in the same way as a standard blackjack game. Players are dealt two cards face up and the third card is turned face down. If the dealer shows an ace, players are given the option to purchase insurance.
This bet pays out 2:1. The dealer checks for blackjack. If the dealer has blackjack, all players lose except those who also have blackjack. If the dealer has no blackjack, all players with blackjack are paid at 3:1.
Players can double after splitting. They may split up to four hands, excluding aces. If the dealer has a total of 22, all players who haven't busted or don't have blackjack will push.
Power Blackjack is played in the same way as standard blackjack, with two exceptions. One is a Power Double Down and the other is a Power Split.
Power Double
If a player forms 10 or 11 with his first two cards, he may make a Power Double. He then doubles his bet and gets an extra card. If he is dealt an unwanted card, he may discard the card and take the next card from the top of the pile. He is then left with the replacement card, regardless of which one it is. For example, if a four is drawn and the player makes a total of 11, he can choose to discard the four and take a replacement card. Players may not bet a Power Double after a split, but they may make a normal double down bet.
Power Split
The Power Split means that players can separate the two worst starting hands. If a player gets a hard 15 or 16, he may split it whether it is a pair or not. A Power Split may not be applied to an Ace.
This rule only applies to two cards of 15 and 16. If a player has 15 or 16 after taking a card, the Power Split does not apply. If a player applies the Power Split, he may still make a standard double down after the split, but not a Power Double.
It is also possible to make a standard re-split when a split hand forms a pair. However, only one Power Split can be done per hand.
Differences of Standard Blackjack and Power Blackjack Game
The two rules mentioned above offer a huge advantage. In fact, they can completely eliminate the house edge. If the dealer busts with a total of exactly 22, the hands of all active players will result in a push, with no winner or loser, regardless of the total number of hands. All non-busted bets will be refunded.
All other rules of Power Blackjack game follow the traditional rules of the game, although there may be some differences in specific house rules between casinos and between online and land-based games.
Normally, Power Blackjack game is played with six standard decks of 52 cards each. A winning 21 with two cards is blackjack. In this case, the player will receive a payout of 3:2.
Traditional blackjack rules are also followed when playing the hand. The game begins with a round of betting before two cards are dealt to each player and the dealer. The actions players can take include hit, pass, double and split. The game is played clockwise, starting from the dealer's left.
Almost all versions of Power Blackjack allow doubling after a split. In some variants it is possible to re-split up to four hands.
Power Blackjack Game : Verdict
Along with the general strategic guidelines used in blackjack, known as basic strategy, Power Blackjack offers players the chance to think critically about the game's two Power plays. Power Blackjack game offers a two-pronged strategic approach, one for the base game and another for the Power moves.
Power Blackjack was only offered online at casinos using WagerWorks software (operated by IGT). As a result, Power Blackjack was not available in most online casinos. This live dealer game can be played in online casinos powered by Evolution Gaming software.
Aside from blackjack, there are a variety of other online casino games that are both interesting and entertaining to play. Online slot games are one of them. You may find this game on the internet by searching for terms like slot sites, best online slot casinos, Daftar Slot Online and so on.
Read also maybe you like it Mega Fortune Casino Slots Free Online: 5 Best Review 2021